2022-2023 Student Handbook & Code of Conduct
2022-2023 Back to School Night Presentation
Champion Chargers Registration Flyer
Maple Place Supply Lists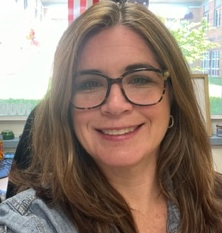 Phone: (732) 229-0267 x2210
Degrees and Certifications:
Masters Educational Leadership
Masters Reading Specialist
Bachelors Elementary & Special Education
Certified in Special Education PreK-12
Certified in Elementary Education K-8
Certified in English Language Arts 6-8
Mrs. Melissa Keiser is entering her 24th year in education. She is a graduate of Monmouth University with a Bachelor's degree in Elementary and Special Education. She then went on to continue her education at New Jersey City University and Montclair University, where she received a Master's degrees as a Reading Specialist and second Masters in Educational Leadership.
Mrs. Keiser spent fourteen years as a middle school English Language Arts teacher in both the general and special education settings, and the past nine years working as a school administrator with experience as an English Language Arts Supervisor while also serving as an Elementary Principal. These collective experiences have led her to her overarching belief that the success of a school depends on the collaboration of the school faculty, parents, and the community.
It is a strong belief of Mrs. Keiser's that all students can learn at high levels, and it is her goal to ensure that our children continue to receive a quality education each and every day in a safe and nurturing environment where they are encouraged to take risks and try new things. She is committed to working in partnership with faculty and staff, families, and the community at large in order to support our children in reaching their full potential.
In her free time Mrs. Keiser enjoys spending time with her family - her husband, Ben, their son, Benjamin, and their two pups, Violet & Franklin. She loves reading, swimming, and spending time in the Adirondack Mountains.
Mrs. Keiser looks forward to learning and growing together during her first year at Maple Place.
Follow me on Twitter @KeiserMelissa
A person who never made a mistake never tried anything new. ~ Albert Einstein